Salt Lake City, Utah, is known for beautiful snowy winters, mindblowing canyons, and the Great Salt Lake, which it is named after. 
Salt Lake is a diverse place, with people from different cultural, religious, and ethnic backgrounds calling this city their home. It is an up-and-coming city, with a growing population. Salt Lake easily attracts new residents, due to the booming housing market, beautiful weather, and a plethora of outdoor activities. 
Salt Lake City is one of the top places in the United States for business, with companies flocking to the area. With a growing population and increased tourist attention, businesses in Salt Lake are vital to the function of the city. 
If you are a business in Salt Lake City, Utah, there has never been a better time to bring customers in. Rated one of the "Best States for Business" by Forbes, Utah has many perks that will help your business thrive, now and in the future. 
To make sure your business stands out from the rest, you need to make sure you welcome new clients with a clean environment and professional workspace. The first impression that you leave with new clients is crucial, and it can make or break the success of your business. 
If you want to promote a sanitary, healthy, and welcoming environment for your employees and clients to walk into, then you should consider hiring a janitorial service to help with the upkeep and cleanliness of your business. 
Tips to Create an Attractive Business: 
To ensure the future success of your business, it is essential to create an attractive business that welcomes new customers or clients. 
Keep It Clean 
If you want to showcase an attractive workspace, you need to prioritize keeping it clean. 
The environment you create for your business is everything. 
If you have unnecessary clutter or dirt in your space, you show clients that you don't have time to take care of your business. You don't want to leave a negative impression or hinder the chance of building future success with your clients. 
This is where cleanliness comes in, to change the course of your client's opinions. If they see a tidy, organized, and sanitary professional setting, they are more likely to be left with a positive first impression. Creating a clean, healthy, and inviting space should be critical to any business. It can help your company gain traction and prepare for the future ahead. 
To attract new customers, satisfy your employees, and establish a welcoming environment, cleanliness is key. 
Utilize Natural Lighting
By incorporating natural lighting in your workspace, you can create a welcoming environment for your customers and employees. Natural lighting is proven to increase productivity while providing many health benefits as well. 
These include: 
Reduced eye strain 

Fewer headaches 

Improved mood 

Less drowsiness 

Fewer Mistakes 

Increased focus 
Natural light can be an alternative to using electricity, helping save money while your energy costs lower. As a result, your team will be more environmentally conscious and eco-friendly. 
Lighting plays an important role in any business setting. It can increase productivity and prolong efficiency, making it valuable to any workspace. Natural lighting will make your business warm and inviting, sparking interest in new clients. 
Bring Comfort to the Workplace 
By developing a comfortable workspace for your employees and customers alike, you can create your ideal work environment. The furniture and decor you implement in a professional setting can bring attractiveness and ease to your business. 
Having a comfortable professional space can also benefit your employees, helping them stay productive and motivated each day. The right furniture can help with posture, neck pain, or strain from sitting all day. The more comfortable your employees are, the more efficient they will be during the workday. 
A Clean Business is Essential 
First impressions are critical. They will either make or break your business. To make sure your clients are left with a positive first impression, having a clean work setting is essential. 
Look at it from a client's perspective. If they walk into your business and are greeted with dirt or clutter, the chances of them returning are unlikely. With a lack of order and organization, your business will come across as unprofessional. 
To avoid this, you must maintain a clean, sanitary, and healthy work environment. For a simple solution, you can hire a professional janitorial service to keep up with the cleanliness of your workspace. They will implement a standard cleaning routine, to maintain a healthy space for your clients and employees. 
Benefits of Maintaining a Clean Workspace: 
A clean workspace can play an essential role in the success of your business, the happiness of your employees, and the impression you leave with new clients. It can make or break your reputation, with cleanliness playing a vital role in the success you can create. 
Improved Employee Productivity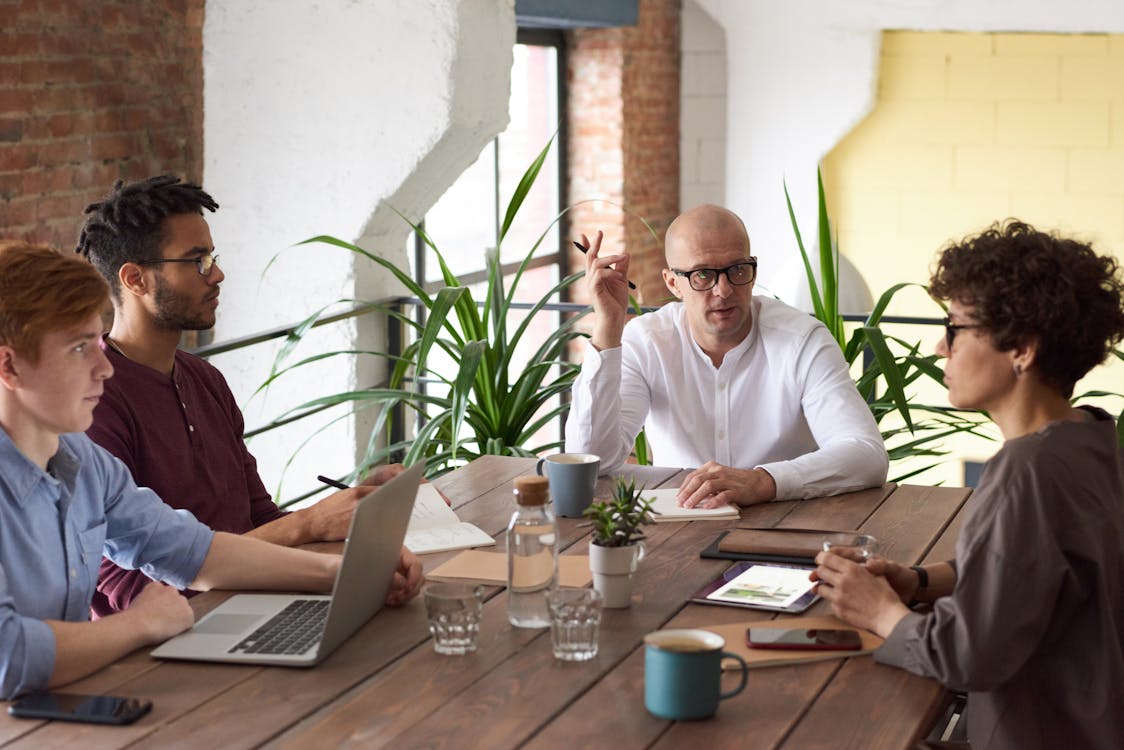 A messy, cluttered work environment can be stressful to your employees, making it more difficult for them to focus on their daily routine. Disorganization causes stress, decreasing the productivity of your team. 
To prevent this, you must keep up with the appearance and cleanliness of your business. 
By maintaining a clean space for your employees, you can help increase their productivity and efficiency on the job. Working in a clean environment can be motivating, giving employees the chance to increase their focus on what needs to get done. With no distractions, employees will be able to meet milestones and reach goals for their team. 
Your employees play a significant role in the function of your business. They need the proper environment to stay focused and productive throughout the day. With a positive, clean, and organized workspace, you will help employees build success for your company.  
Promote Your Customers and Employees Well-Being  
One of the most important reasons to keep your business clean is to promote the health of your customers and employees. If you want to continue running a successful business, you need to make sure you take care of anyone who steps foot into your building. 
Prevent the Spread of Germs
Due to the activity in any workspace and the surfaces that are touched each day, they are a significant source of bacteria, especially if they're not being cleaned regularly. 
Frequently touched surfaces, such as doorknobs, desktops, and phones are some of the biggest carriers of germs. To prevent the spread of illnesses in your business, it is your responsibility to ensure these surfaces are disinfected and clean. 
Disinfecting will be a part of your janitorial team's cleaning routine, putting the health and safety of your employees and customers above anything else. 
Reduce Stress and Anxiety 
With regard to your employee's mental health, a clean and organized environment can help to reduce their stress or anxiety. 
If you want to promote your employee's physical health, you have to consider their mental health too. Think about how clutter can induce stress, bringing on anxiety in the workplace. To solve this issue, you should implement resources to keep your business organized and clean. This will help your employees stay focused on their job without any distractions. 
Regularly Cleaned Windows Will Make Your Business Shine 
Having clean, shiny windows can help promote a professional and productive business. It adds to the attractiveness and curb appeal of your business too. 
Maintaining clean windows relays back to first impressions. If someone walks by and sees smudges, fingerprints, or dirt all over your windows, they are most likely not going to bother coming in. You want to avoid this outcome by having a janitorial team clean your windows regularly, keeping them shiny and streak-free. 
If you want to leave a good first impression, you will prioritize the cleanliness of your windows. The more clear they are, the more business you are likely to welcome to your bright, well-lit space. 
Routinely Cleaned Carpets Last Longer Over Time 
By keeping up with the carpet in your business, you will prolong their life while saving money on replacement costs in the long run. If you do your best to maintain the carpets you have now, spending money to keep them clean, you won't have to worry about fitting new carpet into your budget later on. 
Think about the dirt and germs that linger on the carpets and how important it is to keep them clean. 
Routinely having your carpet cleaned can seem like an expensive undertaking. Regular vacuuming, spot cleaning, and overall upkeep can all get overwhelming. But why worry about that when you can hire a professional janitorial service to take care of these tasks for you? 
They can use their expertise to keep your carpets cleaned, promoting a sanitary and safe workspace for your employees and clientele.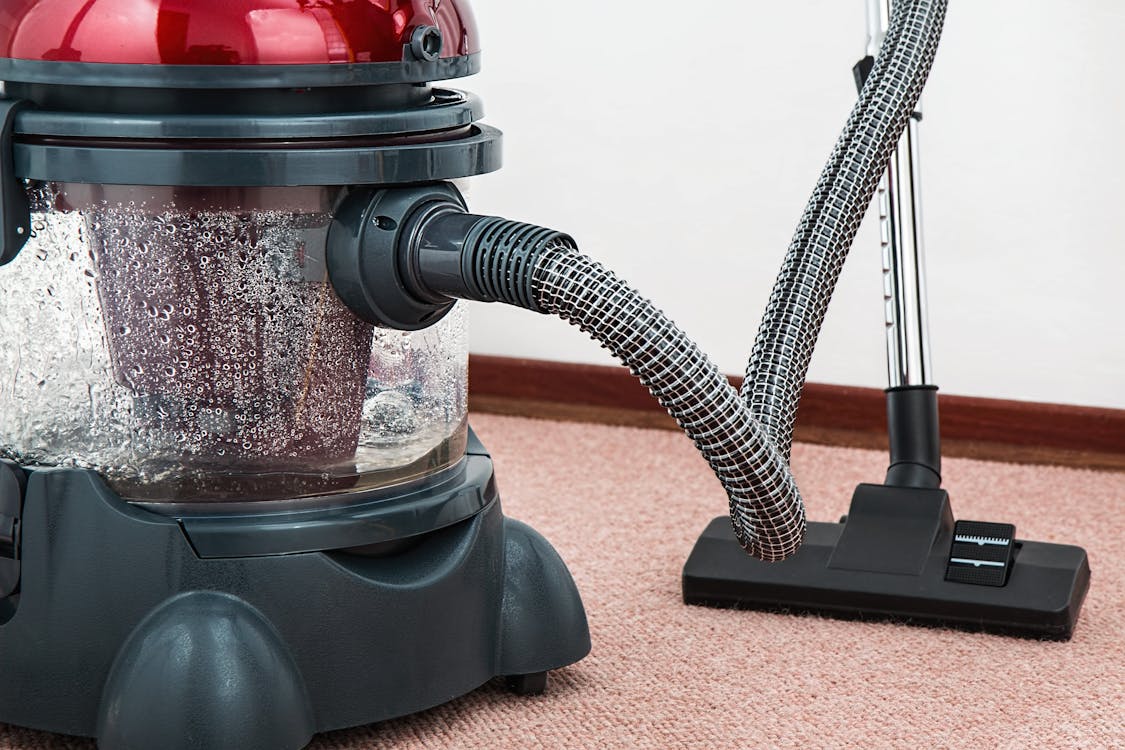 A Clean Property is Easier to Maintain Long Term 
By having a routine in place to clean your business property regularly, you will make the space easier to maintain long term. 
If you keep up a regular cleaning routine, taking care of carpets, office space, or bathrooms, you will make these spaces easier to maintain. You also want to make sure things like plumbing, leaks, or electrical issues are quickly taken care of, prolonging the life of your property. 
To have a long-term space that your business can call home, you have to keep up with regular cleaning and inspections. This will help your company thrive in a safe, healthy, and sanitary environment. 
Why Choose 2 Local Gals? 
2 Local Gals was founded in 1999 by 2 Gals from Salt Lake City, Utah. We started as a local small business, working towards building a loyal customer base while establishing our name in Salt Lake City. With hard work and dedication, our team of two was able to make it where we are today. We built our dreams into an entire business and while it wasn't always easy, we always say that it was worth it in the end. 
What began as 2 Gals working to create a successful company, has now turned into over 40 Gals who specialize in housekeeping and janitorial services. 
If you have been considering janitorial services for your business in Salt Lake City, there are many reasons you should consider working with 2 Local Gals. 
We Have Years of Experience
2 Local Gals has been taking care of housekeeping and janitorial needs for over 20 years for many happy clients. We have the knowledge and expertise to meet your expectations, keeping your standards a priority.
Each member of the 2 Local Gals team is driven, motivated, and passionate about the work they do. We put our clients first, making sure their needs are met. We want to make sure we are doing the best job possible, showcasing the work ethic of the entire team. 
2 Local Gals is trusted by businesses all over Utah, keeping their workspaces squeaky clean since 1999. 
We Offer a Variety of Services 
2 Local Gals offers a variety of services for any housekeeping or janitorial needs. We are skilled at what we do, spending time on each service to ensure it is done properly and up to the client's standards. 
No matter what services you need to be completed in your workspace, 2 Local Gals can get the job done. 
Office Cleaning Services
If you need your office to be cleaned regularly and remain cost-effective,  2 Local Gals can help keep your space clean while remaining budget-friendly. We have a team of professional commercial cleaners behind us who are committed to making your business stand out and shine. 
We understand the value of a clean workspace and the impact it can have on everyone in your business. With our expertise in cleaning, we can leave your space looking better than before. This will help increase your team's productivity and create a healthy environment for them to work in. 
If you take pride in your business and want to keep it clean, let 2 Local Gals work our magic in your workspace. 
Carpet Cleaning Services
With regular carpet cleaning, you can extend the life of your carpet. If you have been considering replacing the stained or worn down carpet you currently have, 2 Local Gals has the proper services to restore it in no time. 
Over the years our company has developed a process that works on all types of carpet, to remove stains or odors, making them look brand new again. We can cater the process to fit your needs, saving you from having to replace your carpet. 
With our tried and true methods, we trust that we can tackle any carpet in any setting, with satisfaction guaranteed. 
Window Cleaning Services
To add attractiveness to your business and boost your curb appeal, having shiny, clear windows is a must. Clean windows are a part of any professional business's appearance, leaving customers with a good first impression. 
To get the squeaky clean shine you are looking for, consider hiring 2 Local Gals to take care of your windows. Our cleaning method removes dirt and grime, preventing build-up over time. We offer a variety of window cleaning services, to cater to any of your business's unique needs. 
These include: 
Interior & Exterior Windows 

Interior Mirrors

Interior Glass Walls 

Skylights 
For a satisfactory window cleaning experience, let 2 Local Gals bring shiny, clean windows back to your business. 
We Understand the Importance of a Clean Workspace 
2 Local Gals works hard towards making each client happy with the results of their services. We understand the value of a clean workspace, and how important it can be to businesses all over Salt Lake City. 
We believe that a clean workspace is a healthy environment that can benefit your employees in many ways. 
We know how important a deep cleaning routine is, making sure each surface is disinfected and sanitary. We pay close attention to frequently touched surfaces, like light switches or doorknobs, making sure they are all completely disinfected. This will create a safe and healthy environment for your employees to work in and clients to walk into. 
Since each business is different, with unique needs or wishes, 2 Local Gals can abide by any preferences that you have. We want to see your business thrive and would love to be part of that success by giving you a clean space to work in. 
Save Time and Money 
You can save time by hiring a janitorial service for your business, instead of taking on that responsibility yourself. 2 Local Gals knows how busy you are and we want to help you take a load off by getting the cleaning done for you. 
2 Local Gals is always willing to work with your budget, helping find a cost-effective plan for your business. 
It's Time to Contact 2 Local Gals 
If you want to add to the attractiveness of your business and leave a good first impression on your customers, then you need to prioritize the cleanliness of your workspace. To promote productivity on the job, reduce stress, and improve the well-being of your employees, a clean space is essential. 
By taking part in a regular cleaning routine, your business will have the opportunity to thrive. 
You will show the pride you have for your business, by keeping the space clean and sanitary while maintaining the health of your employees. Show clients just how much you care about your business and that its upkeep is valuable to you. This can be what sets you apart from other companies, bringing in new customers who value a clean environment. 
If you have been considering a janitorial service to help maintain the cleanliness of your business, look no further than 2 Local Gals. We have the experience and expertise to create a clean, sanitary, and healthy environment for your business. 
If you are in the Salt Lake City area, call 2 Local Gals for a free quote today. 
Wasatch Front Office: (385) 425-6762 
St. George Office: (435) 236-3414 
We promise to get the job done at a fair price, with services you can rely on. Let us take on the cleaning responsibilities, taking a load off of you. Remember, cleanliness is a key to seeing your business succeed.